A defined, yet flexible hiring approach designed for businesses that recognize hiring the right talent is essential to achieving company goals and objectives.
Why Use An Outsource Hiring Service?
Due Diligence:  Independent, objective advice
Savings:  Lower cost alternative to traditional search firms
Process:  Standardize the evaluation of your candidate pool
Expertise:  Eliminate frustrations with the "Do-it-yourself" hiring method
For more information on the Tiger Eye Hiring™ key steps, click here.
How the Tiger Eye Hiring™ process targets top notch candidates.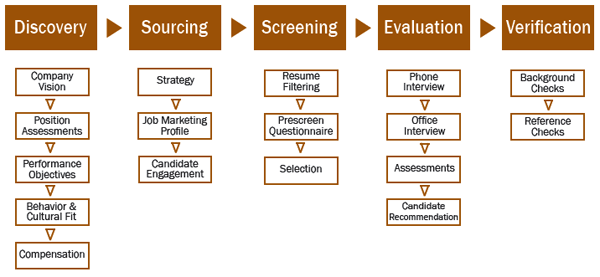 Every search is customized to fit the needs of your specific hiring initiative and includes a one-to-one consultation with a Safari Solutions Recruitment Consultant.  You maintain control of the process and the budget by selecting either a full-spectrum of services or key elements of the hiring process.  You pay for as much of the hiring process support as you need. Click here for pricing information.
For further information about Tiger Eye Hiring™ packages, please contact Ann Clifford at: clifford@safarisolutions.com or call 317-578-1310.