Compensation Plan: One Size Fits All?
June 20, 2012
Interviews: Set the Stage
September 14, 2012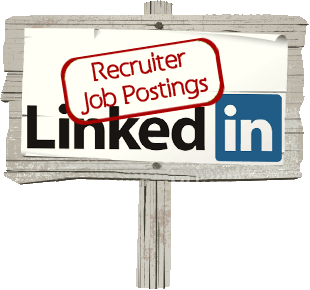 2 common questions I hear about LinkedIn are, "Why should I have a profile, and how would this social media tool help my company?"  My typical answer is, "Build a network, create awareness, and capture your audience!"
LinkedIn is not the "golden key" in sourcing top talent.  Like all recruiting tools, there are pros and cons in using this sourcing strategy.
The Good – Users can easily develop product and service awareness by creating a company profile.  Sharing articles and creating related industry knowledge on discussion boards are two examples.  By doing, so your company advances by becoming an industry expert.
The Bad – When searching for the best restaurant in town, do you look in the telephone book?  More than likely you thought, "No, I use Google".  That's the problem with LinkedIn.  With 161 million professional subscribers, it is becoming overpopulated.  How do you distinguish between the candidates and everyone else?
The Ugly – To answer the above question, the majority of the time you can't.  Hiring managers who are looking to fill a specific position in a specific industry typically target company profiles to gather employee information.  Now you have recruiters sending InMails to your top employees or calling your company coaching them to jump ship.
The Solution – To solve the headaches of finding the right candidate for your company, consider hiring a recruiter service that subscribes to the LinkedIn's Premium Recruiter tool.  Passive candidates who are interested in new job opportunities can be searched using a variety of key elements including location and industry.  In doing so, you can now easily sort through the maze of who's who in LinkedIn.
Depending on which side of the spectrum you fall on, LinkedIn can play a crucial role in developing your business.  To learn more about the LinkedIn Premium Recruiter tool can benefit your sales team, contact Safari Solutions the next time you are looking for top-notch sales reps!
 Learn more about job boards | Safari Solutions | 317-578-1310 | Clifford@safarisolutions.com