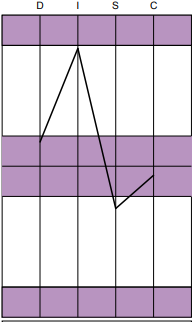 Can DISC Assessments Predict Sales Success?
March 6, 2020
5 Reasons Why Now is the Best Time to Recruit Sales Talent
April 30, 2020
Many companies are making tough decisions about how to navigate through our pandemic crisis. For those that need to downsize, laying off employees is one of the most challenging and emotional decisions business owners will make. Other companies who are in the right industries at the right time, will have the opposite problem which is how to recruit, hire and onboard in a virtual environment. Some employees may easily make the shift to virtual, others may struggle and may need to be replaced. Here are a few ideas that may help you through these difficult employee situations.
1) Furlough for Retention: If you need to cut costs and lay off employees, identify your most valued employees and choose to furlough instead of laying off. Furloughing employees tells them that you intend to bring them back once the crisis is over. For those who love their jobs, this will go a long way in giving them hope that they still have a job when business gets better. The good news is that furloughed employees can file for unemployment benefits.
2) Outplacement Because You Care: If you must lay off employees and plan to not rehire them once business rebounds, consider offering outplacement services. This could be as simple as offering advice on their job search such as resume creation and job interview guidance. For companies with larger budgets and higher paid executives, offering expanded outplacement services could include extensive job search assistance.
3) Retool Your Team: If you are working with a downsized team, it is every man on deck. Job duties may change and processes may adapt. These changes may reveal strengths and weaknesses in your team. In times of crisis, there will be employees who step up to the plate and those who don't. Start planning now for what you want your team to look like once the crisis subsides. And, if need be, make immediate changes to your team if someone is not executing in ways that that will support your business during these challenging times.
4) Source Now, Hire Later: Perhaps your business is doing ok and you would like to add staff members to your team, but you feel it is best to be cautious and delay hiring. Consider sourcing, screening and evaluating talent now, but delay offers until the timing is right. You will be 30-60 days ahead of the recruiting game. This Just-in-Time recruiting is a strategy that lets you move quickly when business starts to rebound.
5) Cherry Picking Season: There is no better time than during an economic downturn to find top talent. Whether employed or unemployed, top talent will explore new opportunities. They may be concerned about their current employer's viability. Or, they may have been thinking of a change, but were not motivated enough. And with stay-at-home measures in place, many people will have more time to search for jobs bringing more talent into the marketplace. Now is the perfect time to cherry pick for top talent. Source, screen and evaluate now. Then hire them when the time is right.
If you would like to discuss terminations, furlough options, outplacement, or recruiting for the future, give us a call at 317-578-1310 for a complimentary discussion on employee strategies.